I entered Lady Elizabet's ceramics in the Midwinter Crown-o-nation A&S competition for tableware. The following is the 10 pages of documentation I submitted. I've posted about her plate and cup but picked up the bowl only two hours before I had to get it over the other side of the city so Mistress Genna and Sir Wolfram could deliver it to the event. If you've been following this blog you've probably seen quite a bit of this text.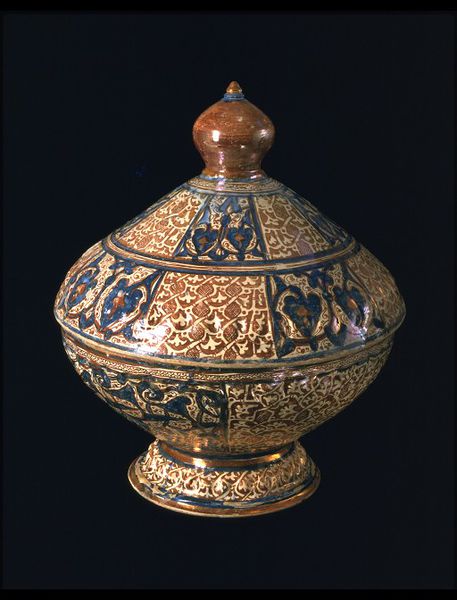 Figure 11: Outside of Lidded bowl, 1440-1460, Manises, Spain. V&A Museum item

7659:1, 2-1862
As the bowl is the final item made for this set, I wanted it to tie into the cup and plate but experiment with another way of displaying Elizabets heraldry. Figure 12 shows a typical bowl from Manises displaying lustre decoration and a heraldic device. Rather than paint the full device in the centre of the bowl (difficult with the curved sides), I decided to paint three cats around the edge. I retained the red on white decorative elements for the inside of the bowl and painted the outside with the white on red decoration. This is not entirely true to the use of elements shown by the Manises glazers however it fits well with the other items in the set.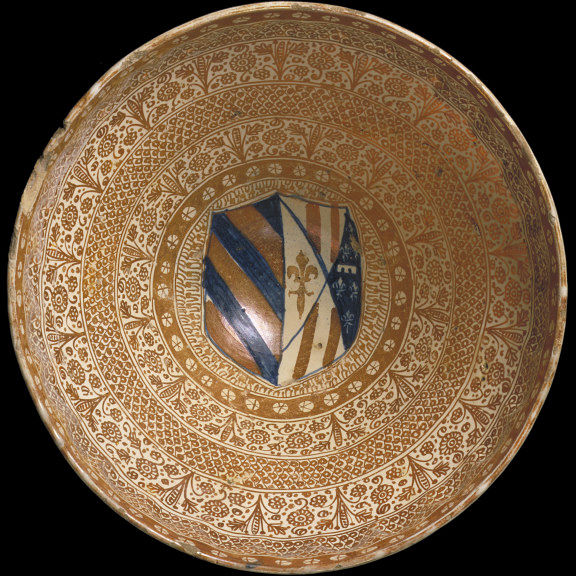 Figure 12: Bowl, Manises, Spain, 1500. V&A museum, item

550-1864
* It is very difficult to paint the inside of the curved cup. Solution: lack works best as you can get away with only two coats minimising the chance of errors.
* Black glaze stains white ceramic and will never cleanly scrape off. Solution: paint a white undercoat or two underneath any black glaze that may need scraping. This prevents the black from soaking into the bisque
* Glaze on the outside of the bowl will come off on your hands (and the table) as you roll it around while painting. Solution: Paint the inside of the bowl first then upend it so it rests on it's unpainted rim while the outside decoration is completed.
* Three layers of glaze will thicken even the finest of lines. Solution: The trick to balancing this is ensure you use lines of different thicknesses to put the 'thin' ones in perspective.
Project summary


Motivation:
Because I could.
Materials:
Bisque ceramic cups with underglaze decoration

Year:

~1450, Manises, Spain.

How historically accurate is it?
The bisque shapes are reasonably close to the parameters of extant pieces. The glazing technique is accurate however the glazes utilised are modern in composition due to safety reasons and other concerns. The three variations of the decorative elements are also quite close to medieval extant items.

Hours to complete: ~40

Total cost: $80 in materials
Satisfaction with finished products:
8/10
British Museum - http://www.britishmuseum.org/
Places to paint ceramics in Australia
Melbourne
Glaze it Studio
328a Glen Eira Rd
Elsternwick
http://www.glazeit.com.au
All FiredUp
568 Hampton Street
Hampton
http://www.afu.com.au/
Brisbane
Tea andBisque-it
Shop 3 Sandgate Arcade
Cnr Brighton Rd & Cliff St
Sandgate
http://www.teaandbisque-it.com.au/
Sydney
Colour MeMine

Shop 4, 29 Holtermann Street
Crows Nest
http://www.crowsnest.colourmemine.com/
Adelaide
The PugMill
17a Rose Street,
Mile End
http://www.pugmill.com.au/
(also a good place to buy home supplies, assuming you have a kiln)
Perth
Fired!Ceramic Cafe
29 Winton Rd,
Joondalup
http://www.firedcafe.com.au/
Make yourmark
8/2 Hulme Ct
Myaree
http://www.makeyourmarkartcafe.com.au/